Discussion Starter
·
#1
·
Today I did the 600 mile oil change!!
I started with putting the scooter on the stand!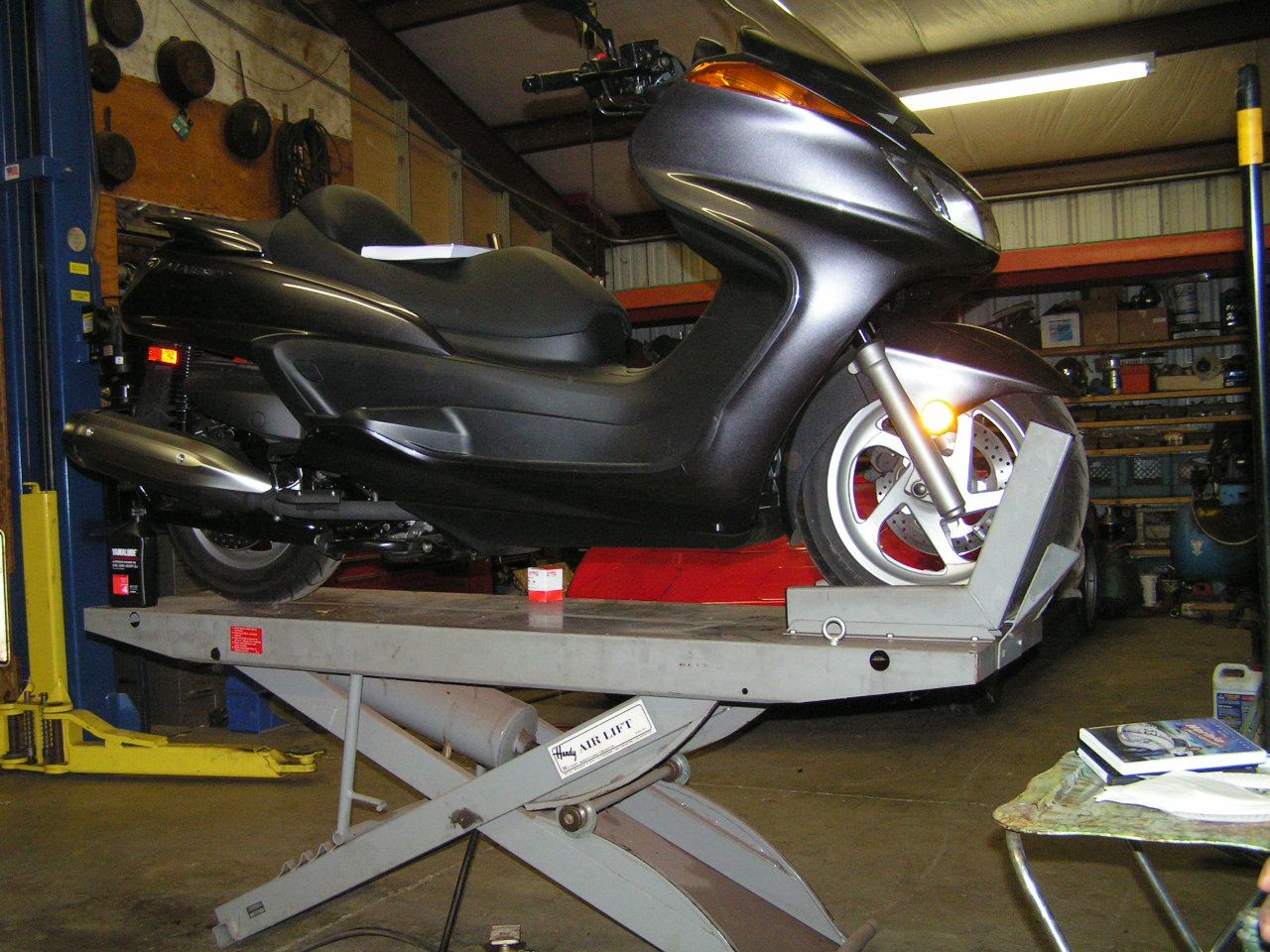 Then I gathered the tools needed.
A screw driver- to help get the filter out of the hole!
A socket wrench with an 8MM and a 12MM socket.
A 8MM wrench.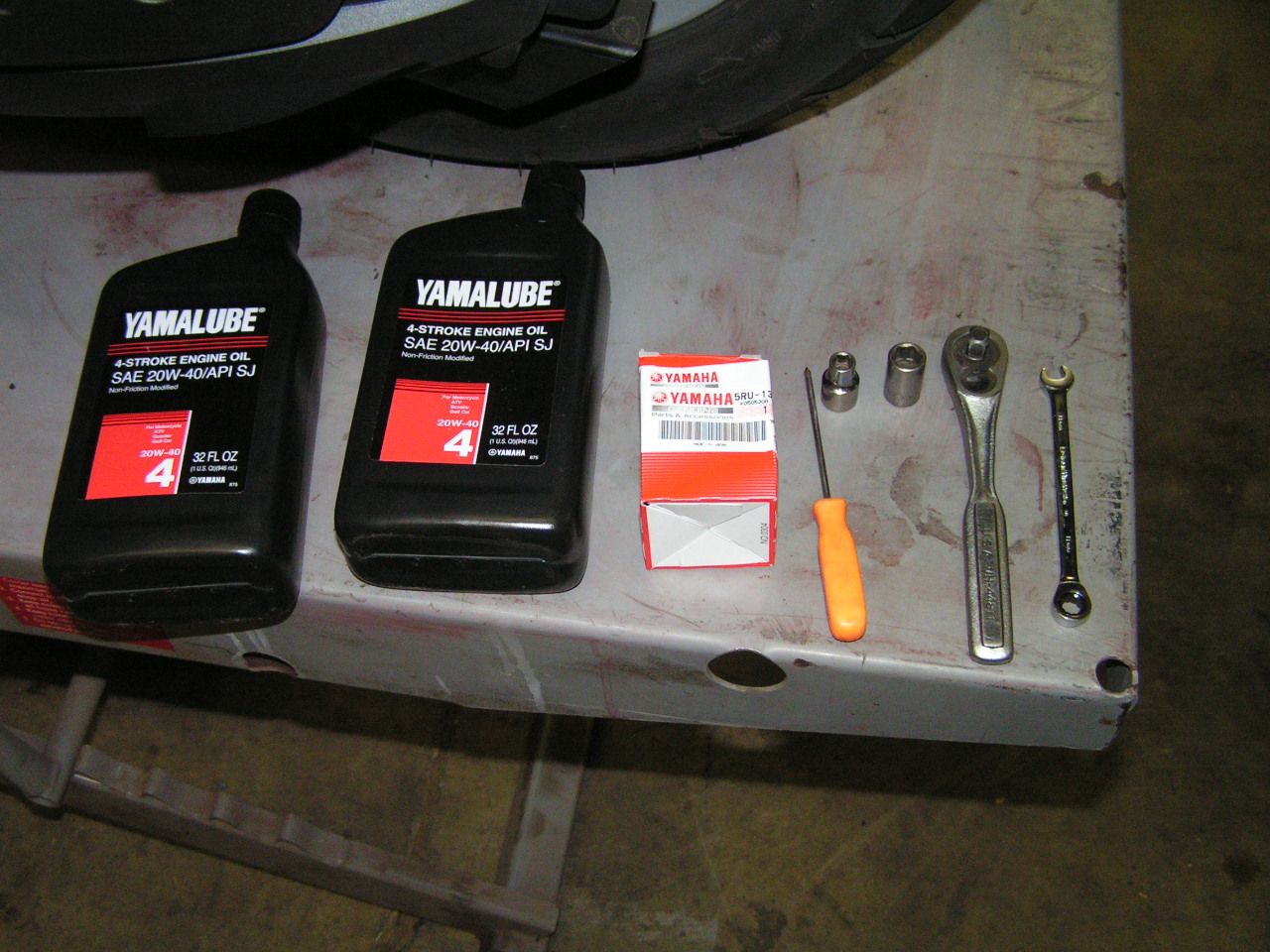 First I took off the lower storage box cover (the one that covers the spark plug!). Reason to follow below!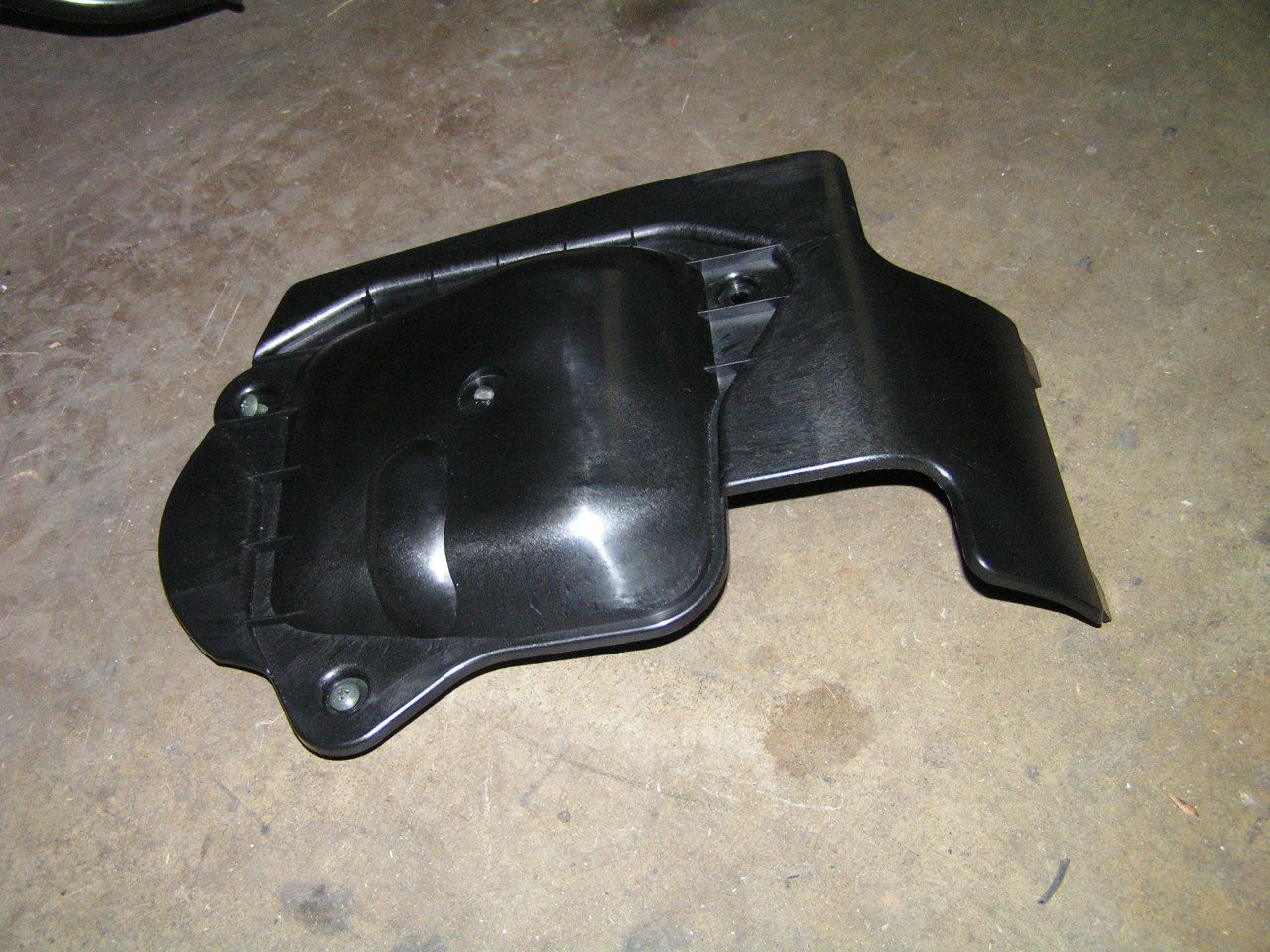 Then I started the bike for about 30 seconds or so shut it off and then took off the oil plug bolt, 12MM socket. Drained oil!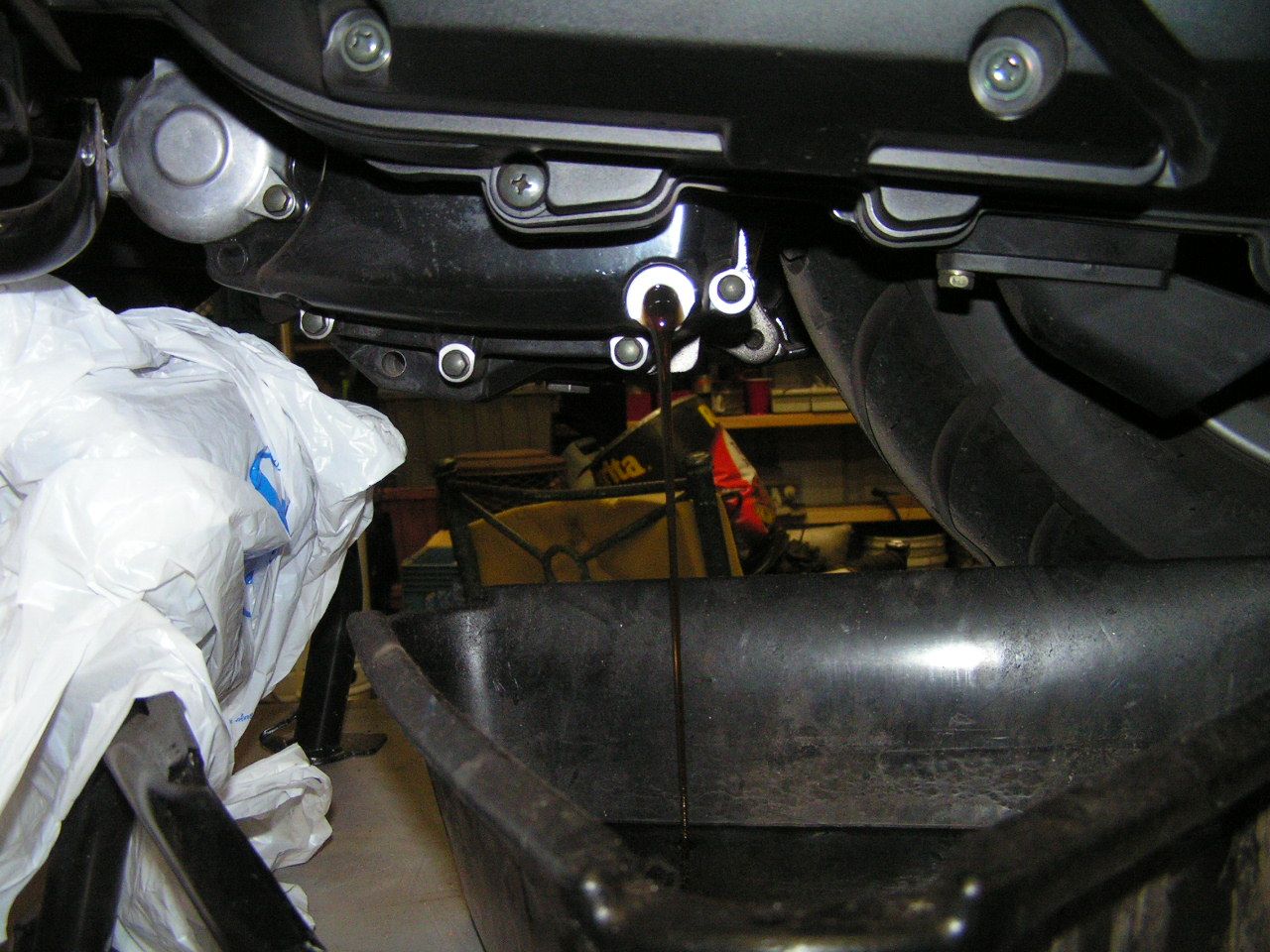 Then I took off the filter element cover. 8MM socket. Notice that I use a piece of cardboard to direct the oil to the pan!!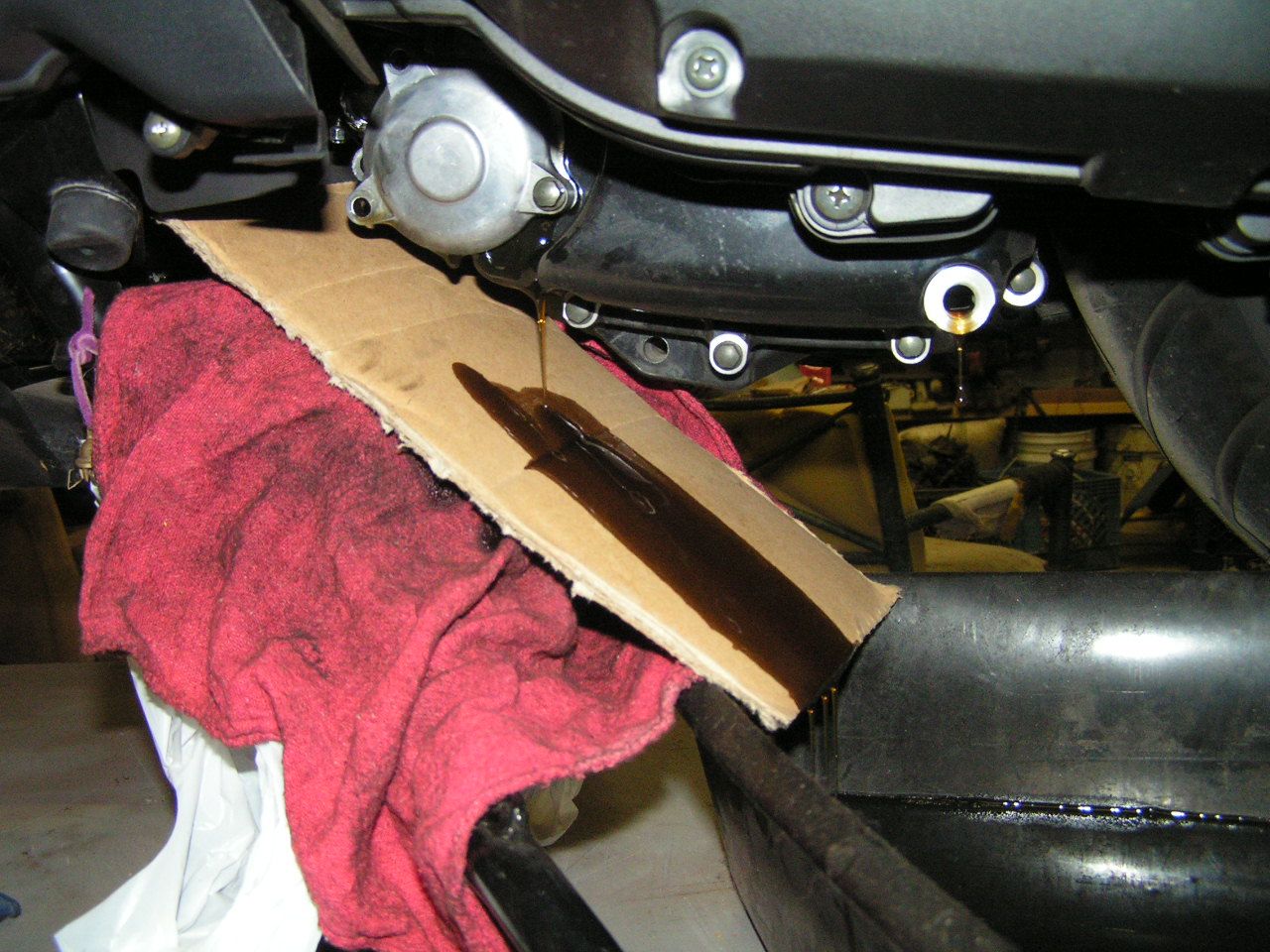 Here is a picture of it with the filter out!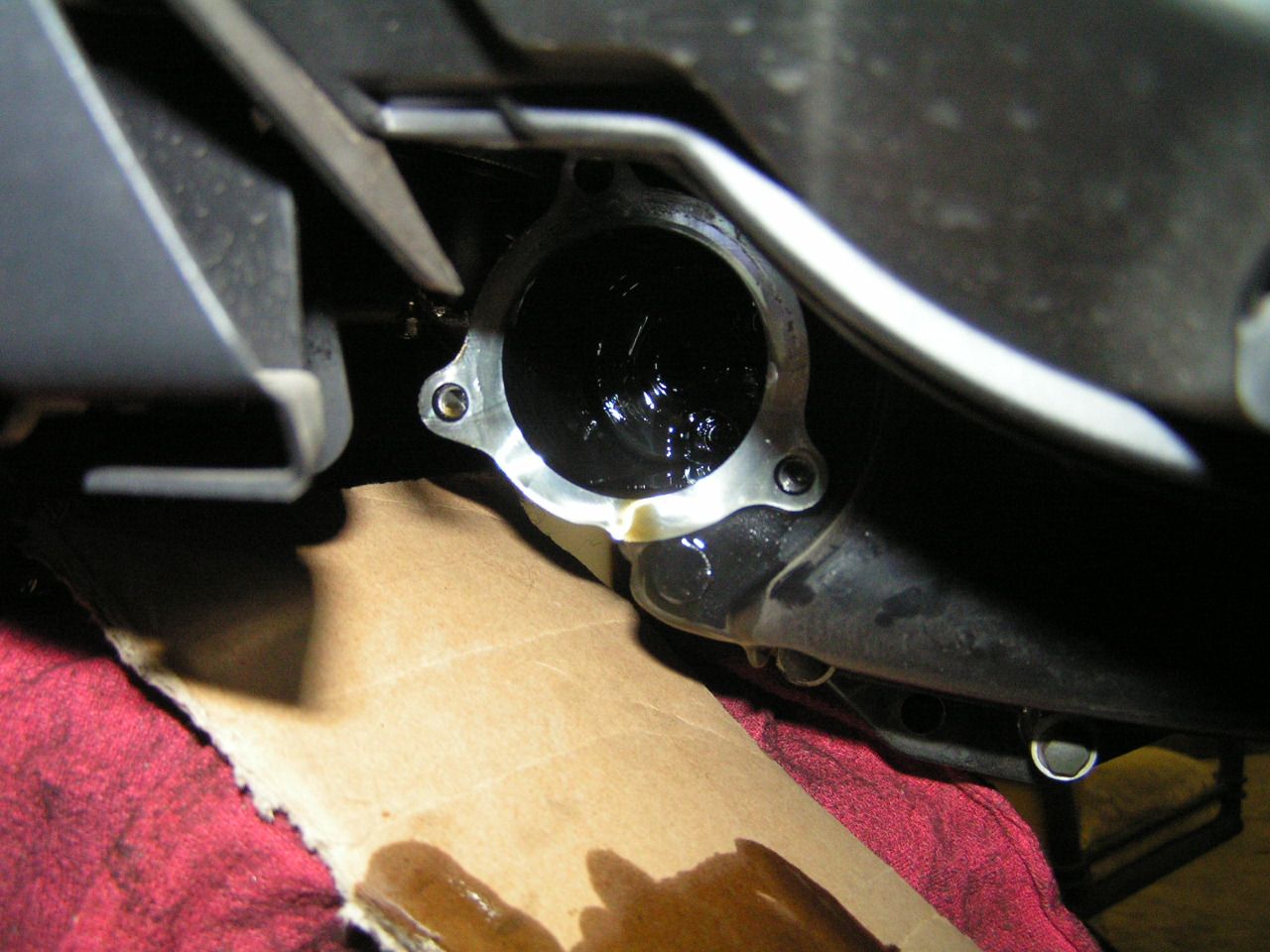 I put the filter back in put all the bolts back in then added oil! I used one quart and then on the second quart I slowly put it in checking every so often. The left over oil measured up to the 100mL line on the bottle. So it took almost 2 quarts. Note: I was first checking the oil with the bike on the center stand. Which the oil mark was on the X closest to the full mark. I then read that I should have it on some "sort" of stand not the center stand. So we took it off the center stand and waited about 3 or so minutes and checked it again. It was right at the full mark!
Then I loosened the nut on top of the cylinder head (arrow in picture shows what bolt!) 8MM wrench! Then started the bike and waited to see oil seep out of loosend bolt. Then shut off and tightened bolt!!
It took me all of about 20 minutes to do it. Most of the time was pouring the oil in. Specially the 2nd quart. I was stopping every couple of lines and checking the oil level. Next time I know exactly how much to use so it will go faster!
I also checked all of my fluid levels, lights, horn, parking brake, and side stand safety switch. Probably took me about 30 to 40 min. to do it all!!
Tomorrow I will do the final drive oil change and check the idle speed. Friend of mine has a machine that can check the speed. I was going to just look at the rpm needle on the bike, but he said he'd bring his machine!!
With my Microsoft works software I made a service record and wrote down the mileage and date of all the stuff I did today! I will be buying a binder to keep all my receipts and records in!!
Hope this was informative enough!!