Discussion Starter
·
#1
·
No step by step this time!! Basically you take your 12mm socket with small extension and undo the drain plug. Drain and refill!
I did figure out a way to know how much oil to put back in it though!!
See picture below!! Click on them to enlarge!!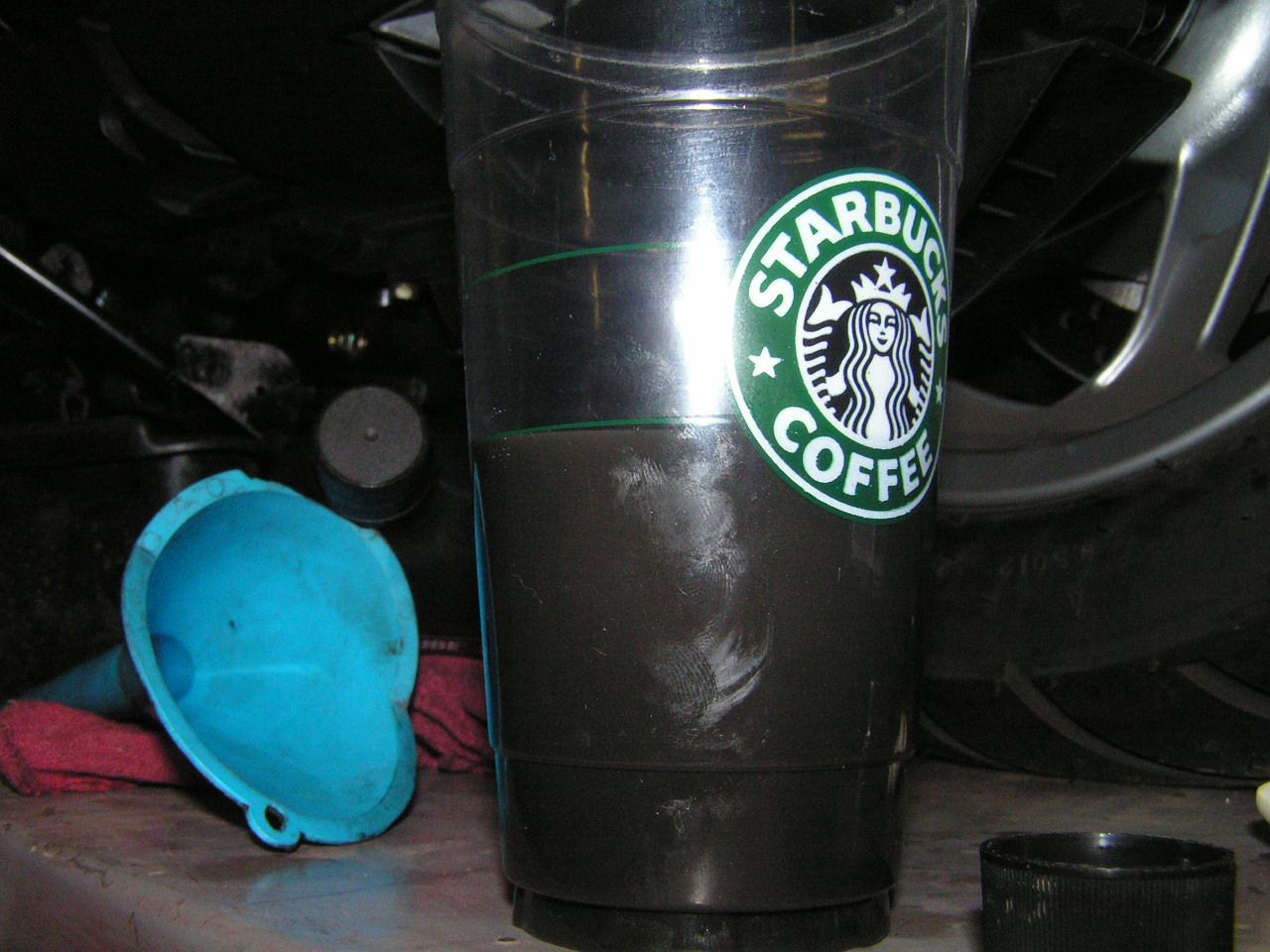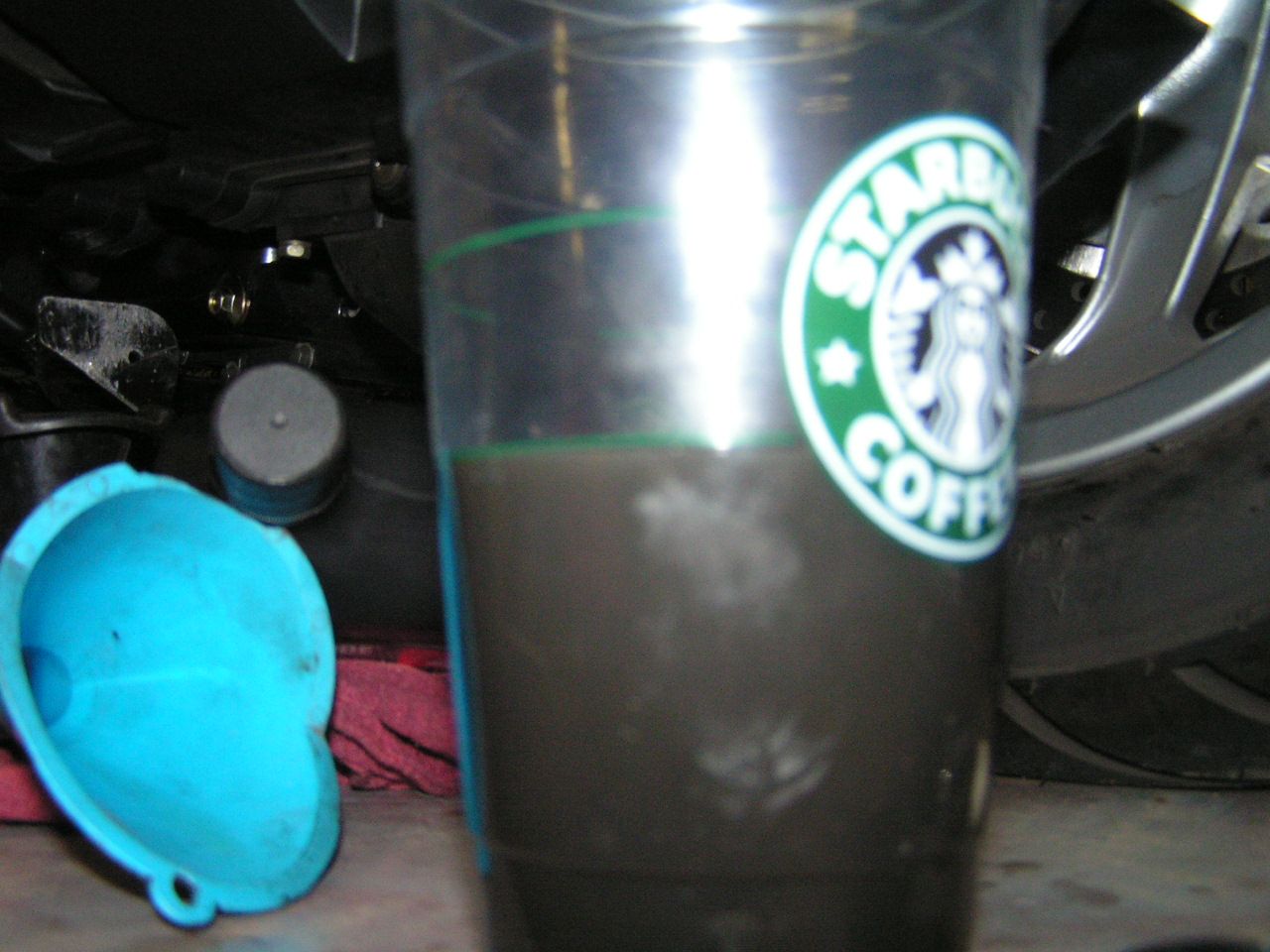 Sorry the second picture was kinda blurry!! Needless to say, you have to go buy an iced venti carmel maciato(sp) or any other iced venti drink from Starbucks!!! Drain you oil into the cup and see where it goes up to!!! In my case it went to the first line from the bottom.
Note: When I first started to change the final drive oil I actually drained it into the empty oil container from the engine oil change!! Then I realized, being blonde, I couldn't figure out how to tell how much of the new oil to add, because the old one is almost empty and the new one is full!! Confusing huh?! Anyway I ended up pooring the old oil back out of the used bottle into the Starbucks cup. Then I dumped it out of the cup, cleaned the cup and added new oil to the line where the old oil came to!! I did add a tad more to make up for the old oil that did not drain out my origina planned old oil bottle trick!!
Anyway if you drain the old oil into a clear container, make a mark, then dump and refill with new oil, it takes out the guess work!!!!